Home Pest Plus Germ Killer-24 oz. Bottle
Kills ants and roaches in seconds
Kills 60+ listed pests
Up to 12 months of indoor insect protection
Learn More
Details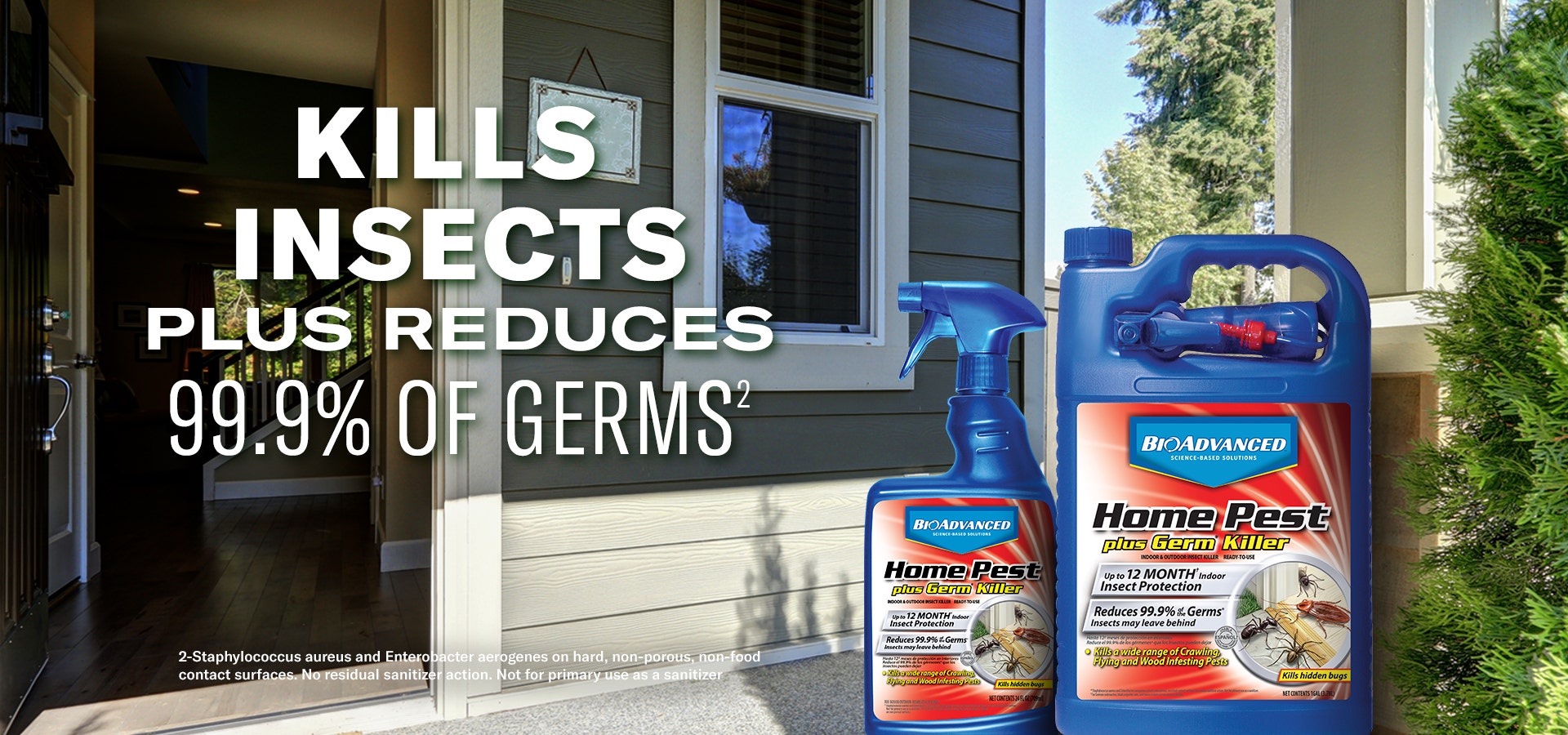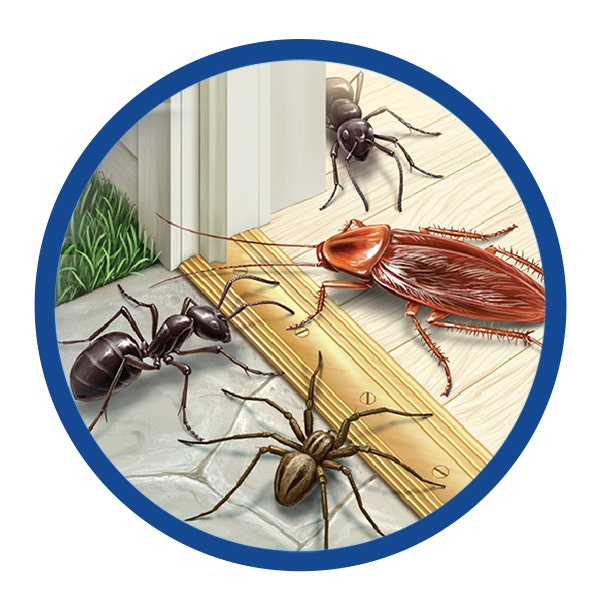 INDOOR INSECT PROTECTION UP TO 12 MONTHS*
Kills home-invading Roaches, Spiders, Ants, Bed Bugs, Fleas, Stink Bugs and other listed insects
*-For German Cockroaches, Black Carpenter Ants and House Crickets on non-porous surfaces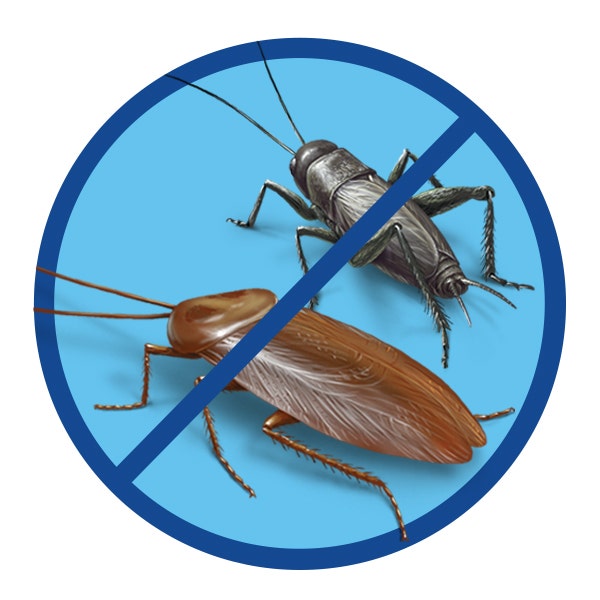 REDUCES 99.9% OF GERMS^ INSECTS MAY LEAVE BEHIND
Our triple action formula provides fast-acting, long-lasting protection from insects and the germs^ they may leave behind
^-Staphylicoccus aureus and Enterobacter aerogenes on hard, non-porous, non-food contact surfaces. No residual sanitizer action. Not for primary use as a sanitizer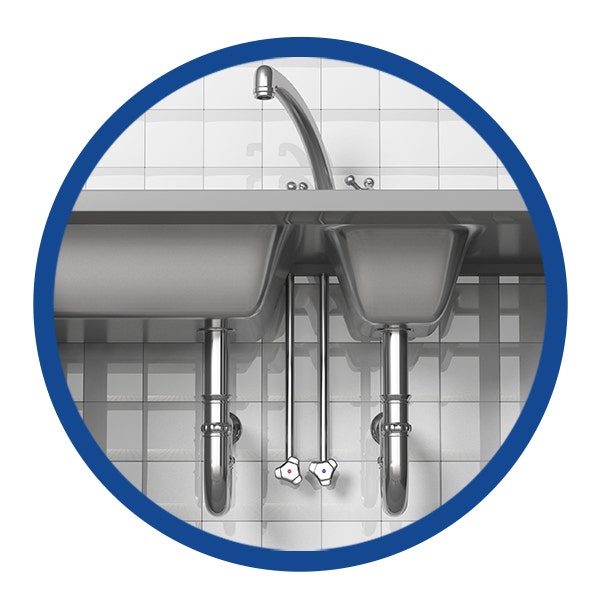 Can be sprayed indoors without staining wood, tile, plastic or other surfaces



Key Features

Kills ants and roaches in seconds
Kills 60+ listed pests
Up to 12 months of indoor insect protection

Season of Usage

Where to Use

Indoors as a spot or crack and crevice spray. Outdoors as a perimeter treatment.

When to Use

Apply when listed pests are seen or found
Labels

Insect Kill List

Ants
Bed Bugs
Brown Marmorated Stink Bugs
Carpet Beetles
Cockroaches
Crickets
Earwigs
Fire Ants
Fleas
Flies
Hornets
Mosquitoes
Moths
Scorpions
Silverfish
Spiders
Stink Bugs
Ticks
Wasps
Yellow Jackets
INDOOR USE STEP 1:
Hold container upright while spraying. Direct nozzle about 12 inches form surface to be treated
INDOOR USE STEP 2:
Spray around baseboards, into cracks and crevices and other places where insects live and hide until surfaces are wet. Allow surfaces to remain wet for at least 5 minutes
OUTDOOR USE STEP 1:
Spray a band 3 to 4 feet wide around and alongside the foundation and porches of the house
OUTDOOR USE STEP 2:
Treat soil, turf or walkways adjacent to foundation and porches. Also treat 1 to 2 feet up along side of the dwelling
What type of insects will this product kill?

This product kills a wide range of crawling, flying and wood-infesting pests. See label for complete list.

What restrictions should I follow?

Do not use this product on mattresses, pillows, bed linens, or clothes. When spraying outdoors, spray with the wind to avoid drifting of the spray onto skin or clothing.

For best results apply in cool weather 65 to 80˚ F, or in early morning or late evening hours. Treat new mounds as they appear.